STAG ARMS
TEAM BUILD TUESDAY
Special Seattle Seahawk Cerakote Stag 15 Tactical 16"
by Jake Flory @flip636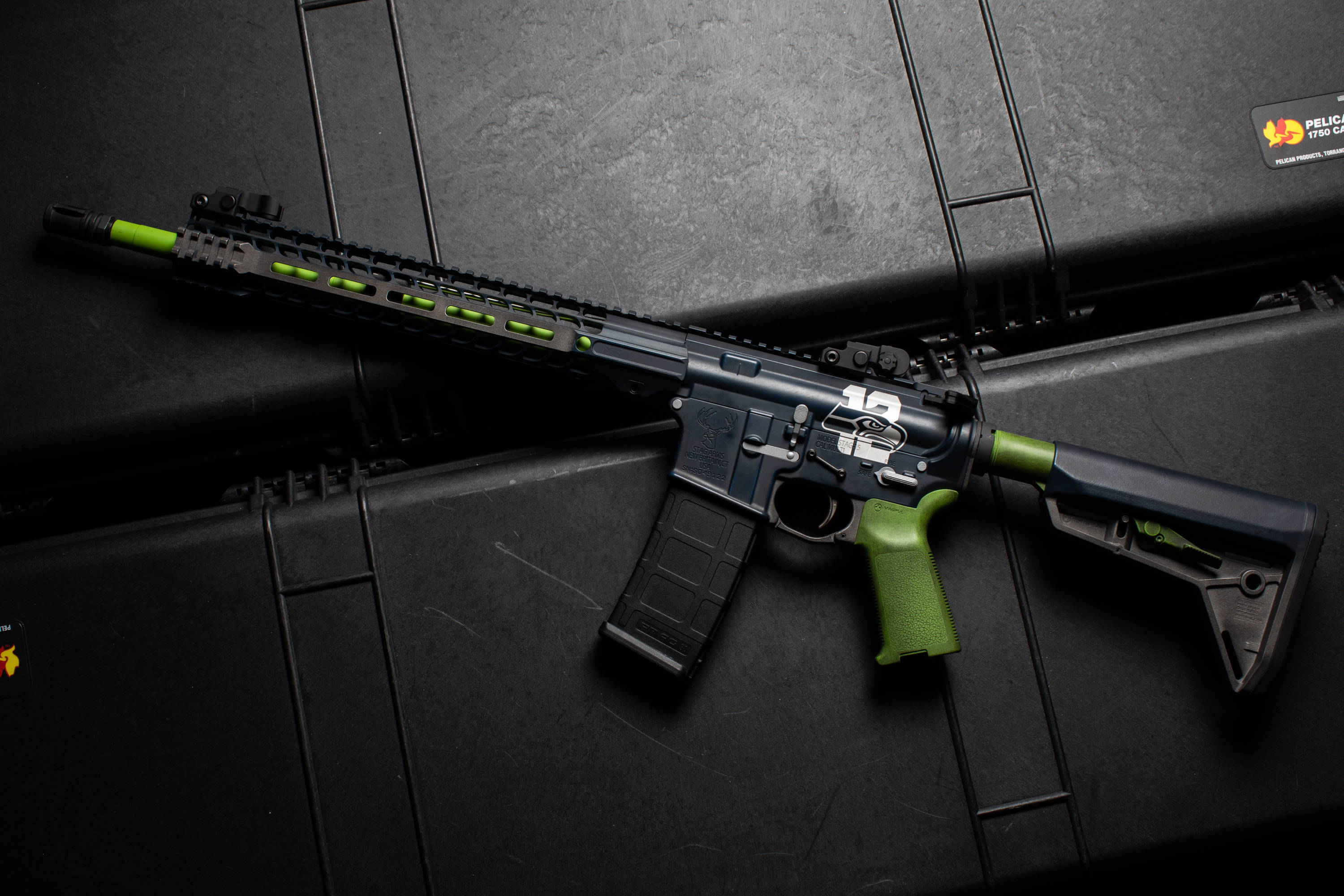 What's is Team Build Tuesday?
Every Tuesday we will feature one of Stag Arms Employees special builds with a Stag Arm's set up.
Please Read the below blog for this weeks special build by Stag Arm's Fulfillment Administrator - Jake Flory
Instagram: @Flip636
"Born and raised in the PNW, and an avid sports and firearms enthusiast, it felt only natural to combine my love for both!
So I thought to myself: "Why not build a Seahawks themed AR!?"
Seeing this 16" zombie green coated barrel, I knew I needed to have it so I grabbed myself a @StagArms upper and lower receiver and a 13.5" Stag quad handguard, and the wheels started turning. After some research, I linked up with Zac over @WeaponWorksLLC for some cerakote and laser etching work. Gave the man some ideas and color choices with free range of pattern choice (sans camo) and he worked his magic! Not knowing what to expect in return, I was eager to receive the components back from coating and, needless to say, he did not disappoint! The two tone battle-worn scheme he worked up for the upper, lower, handguard, and @Magpul stock paired perfectly with the zombie green grip and receiver extension. For the guts I went with the Stag Arms nickel boron BCG and trigger, then coated the rest of the bits and pieces in a nickel finish to match. This rifle will ultimately be completed with a nickel coated Stag Arms 3 Gun Comp and an optic yet to be determined, but for now these @AeroPrecision flip-ups function exactly as intended!
As great display of my love for Seattle sports and Stag Arms products, this rifle is quickly becoming one of the favorites in my collection.
Thanks to the great teams at Stag Arms and Weapon Works LLC for all of the help, inspiration, and support in making this happen!"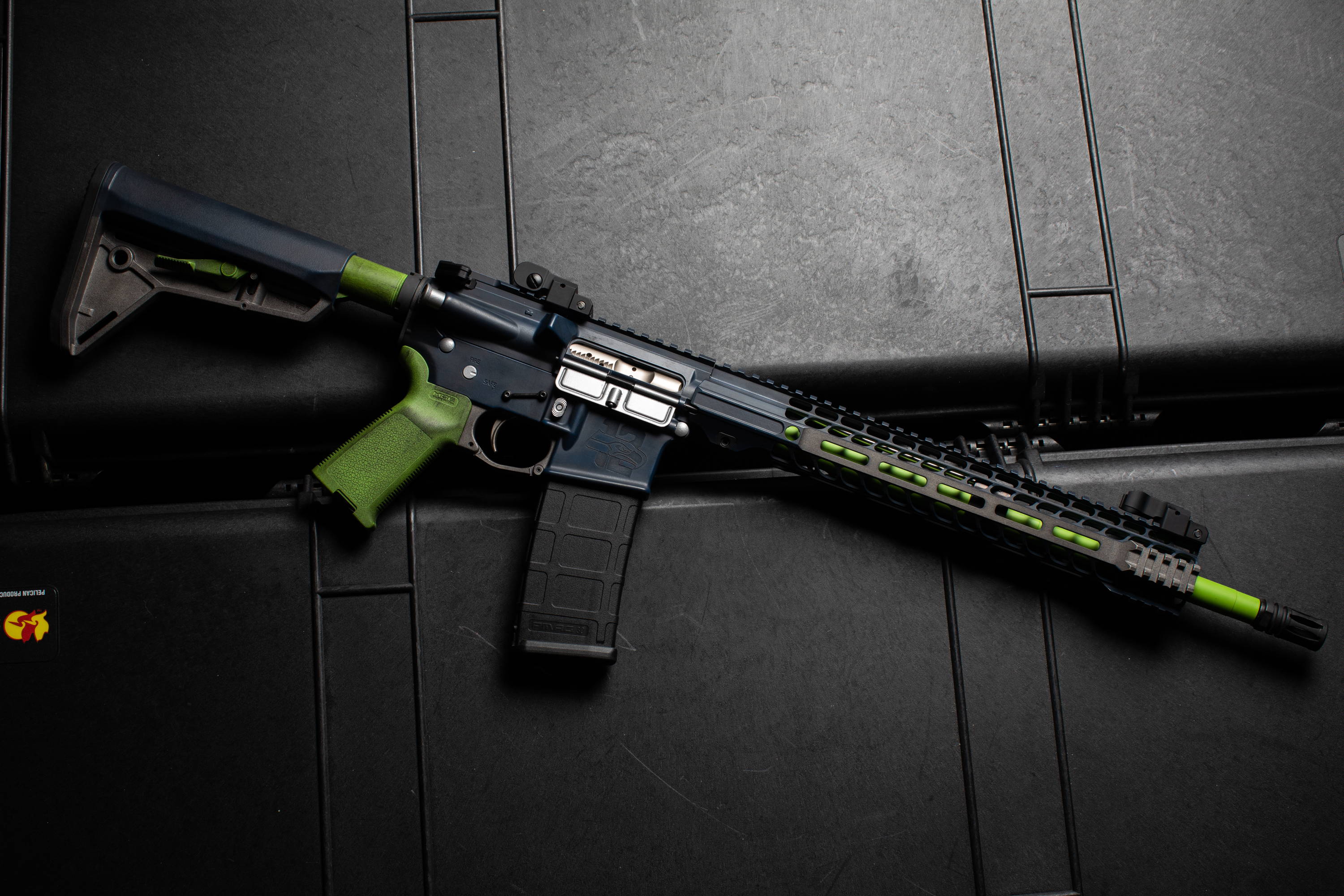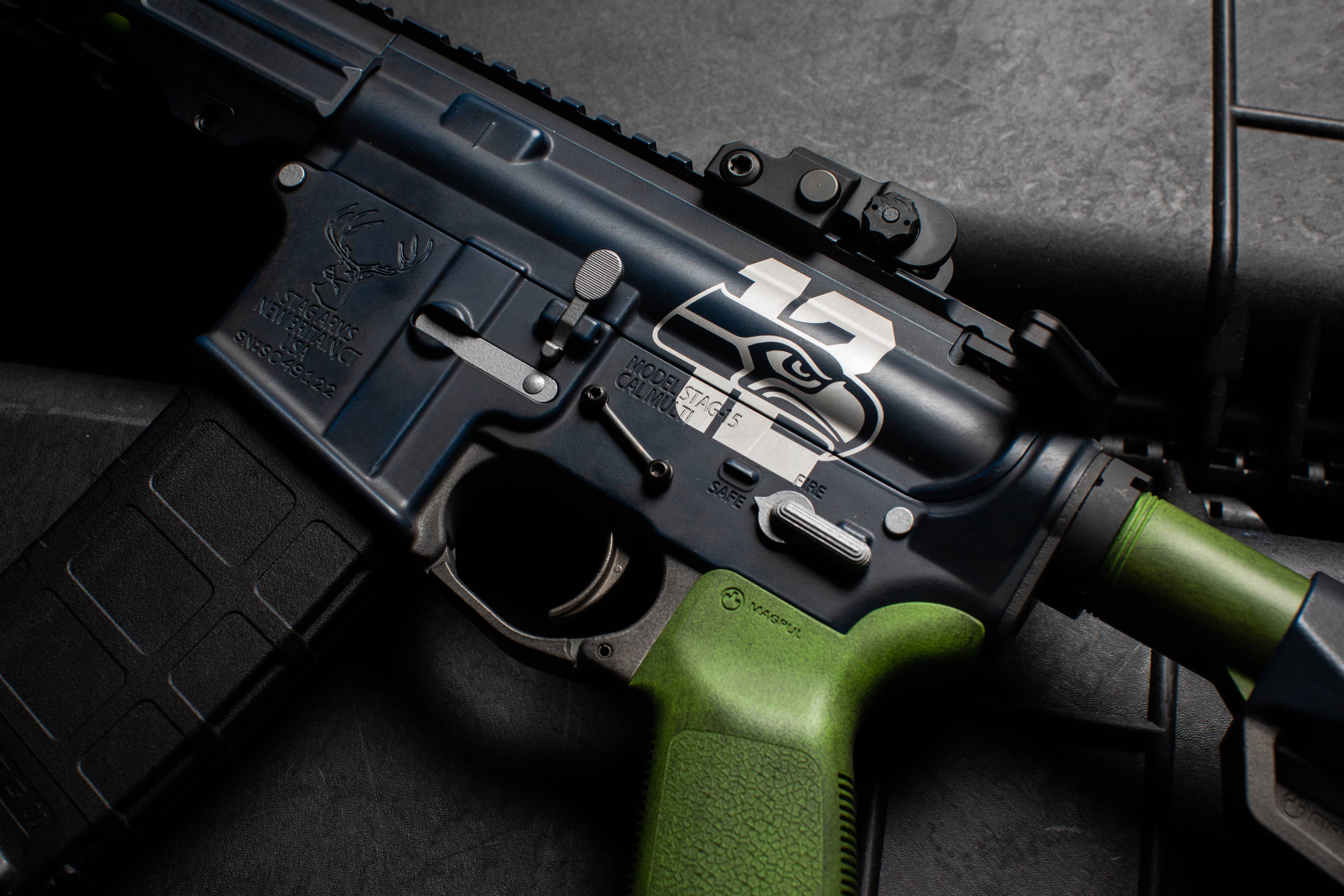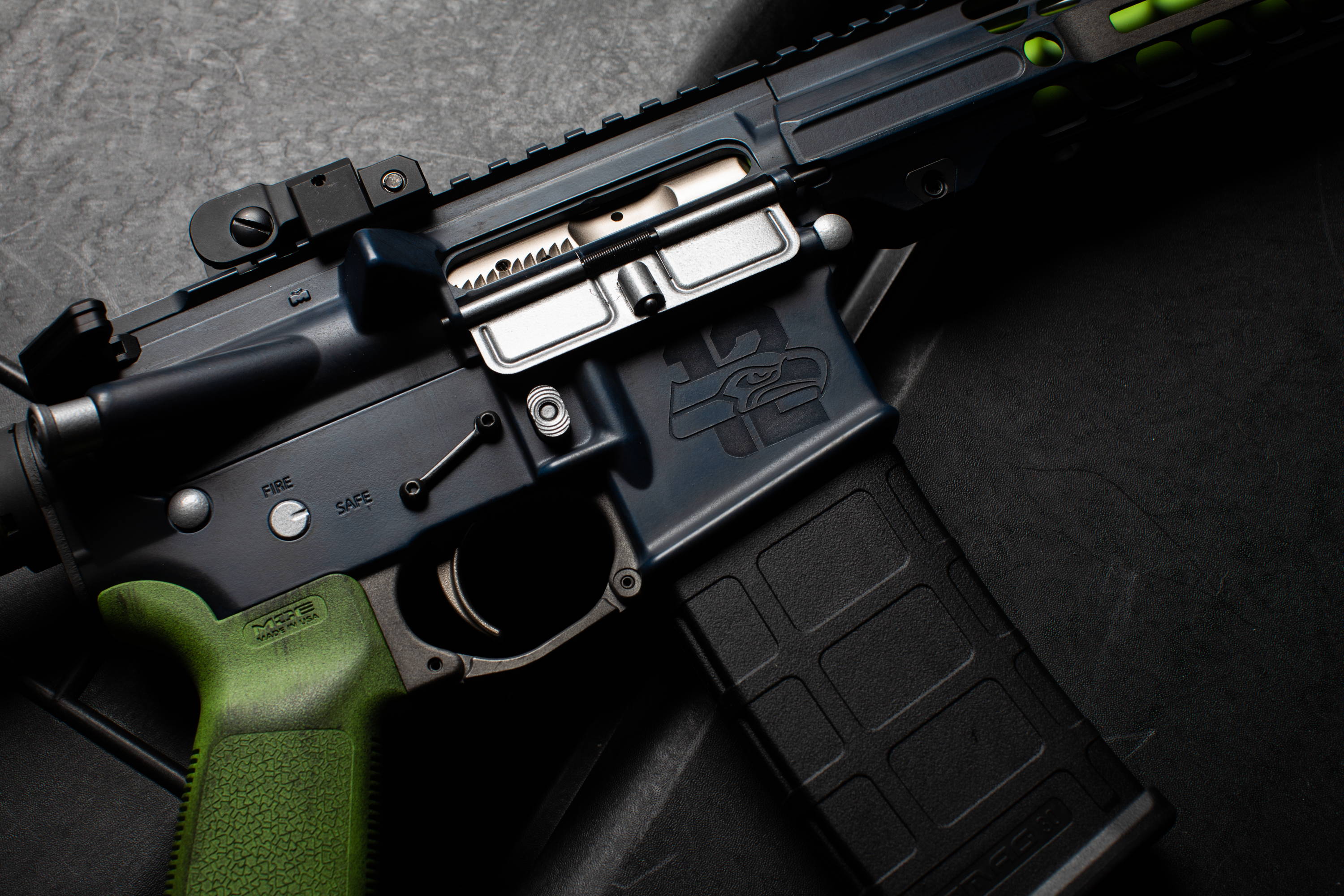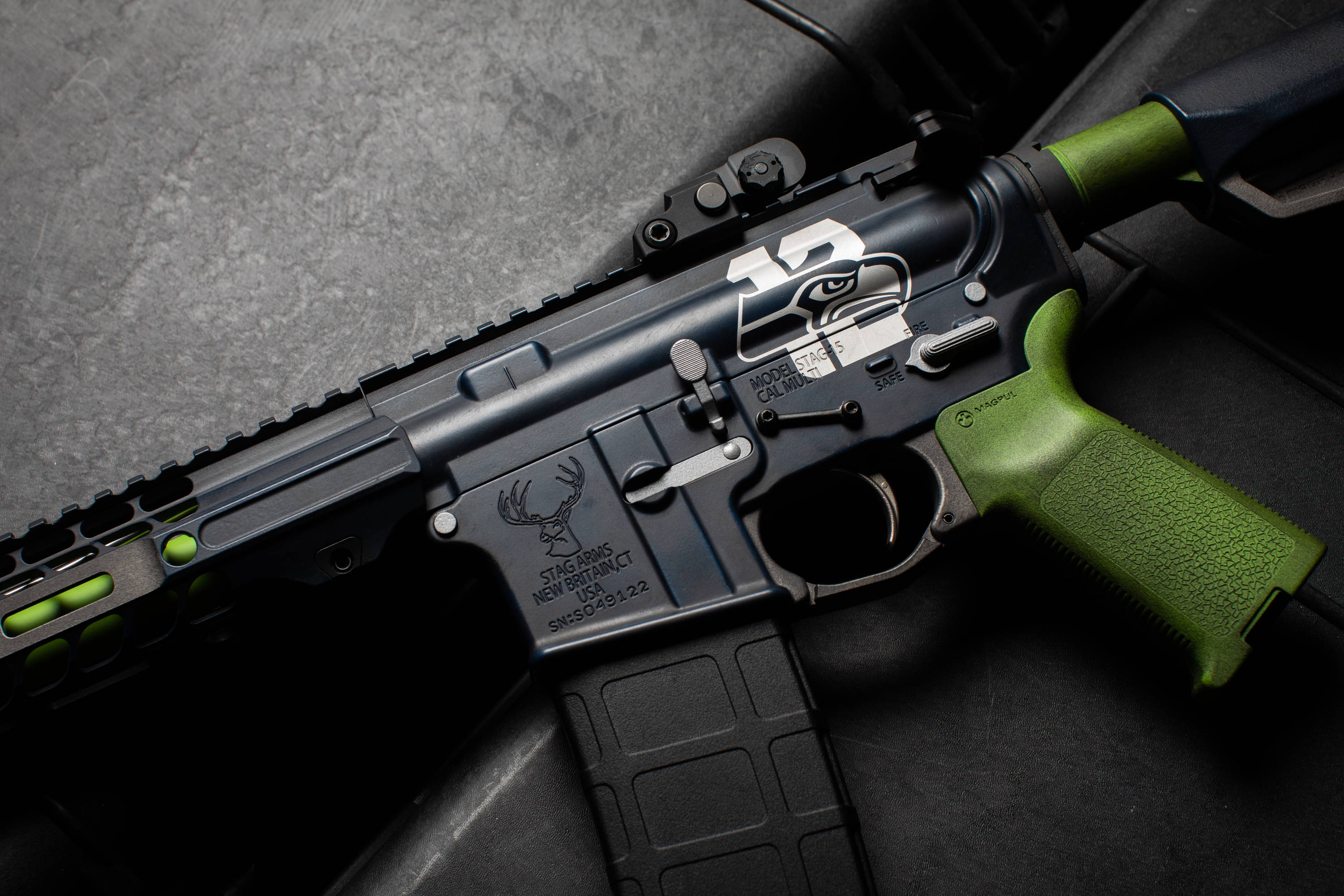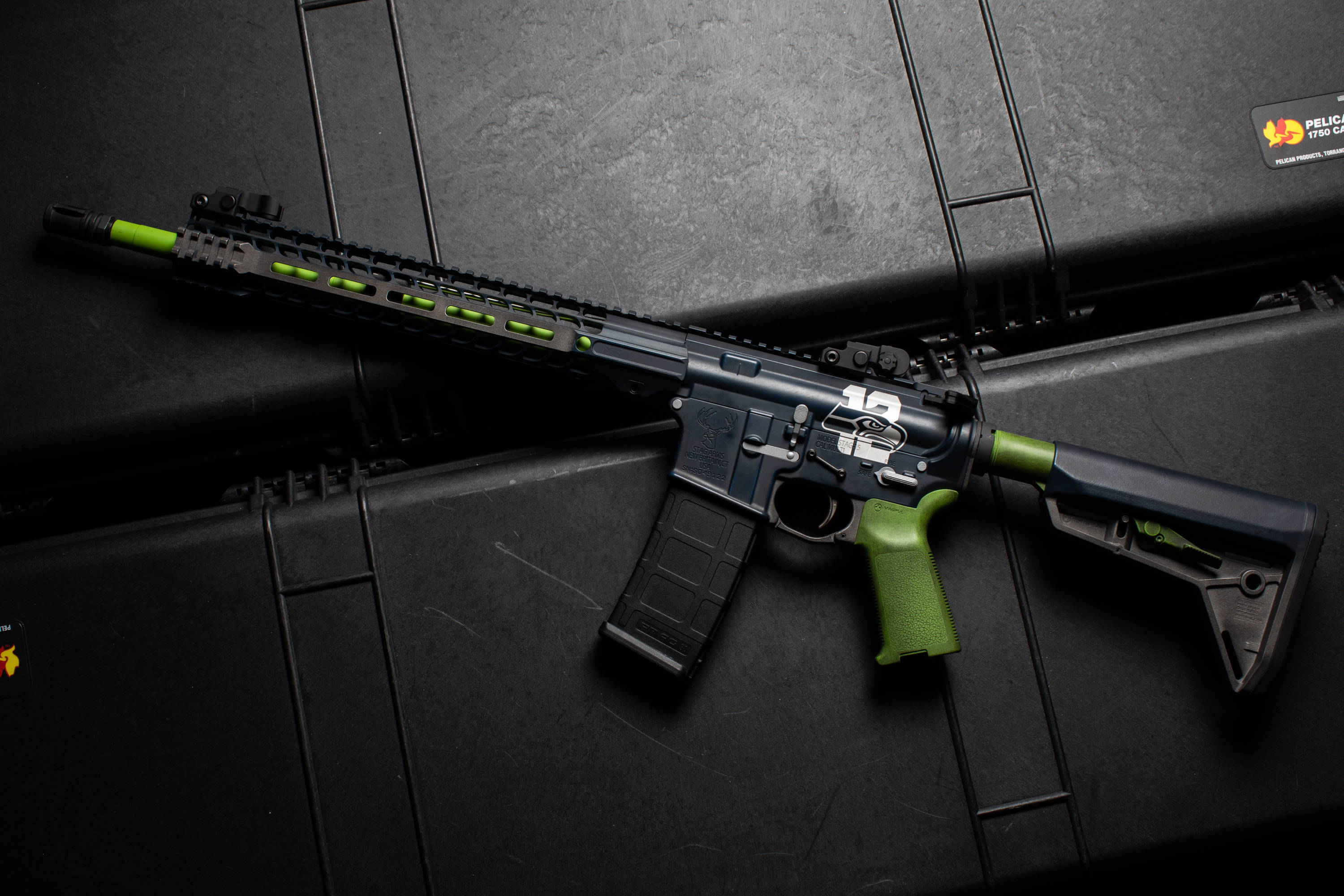 Fill out the form below to enter into the Stag Arms Rifle Giveaway!