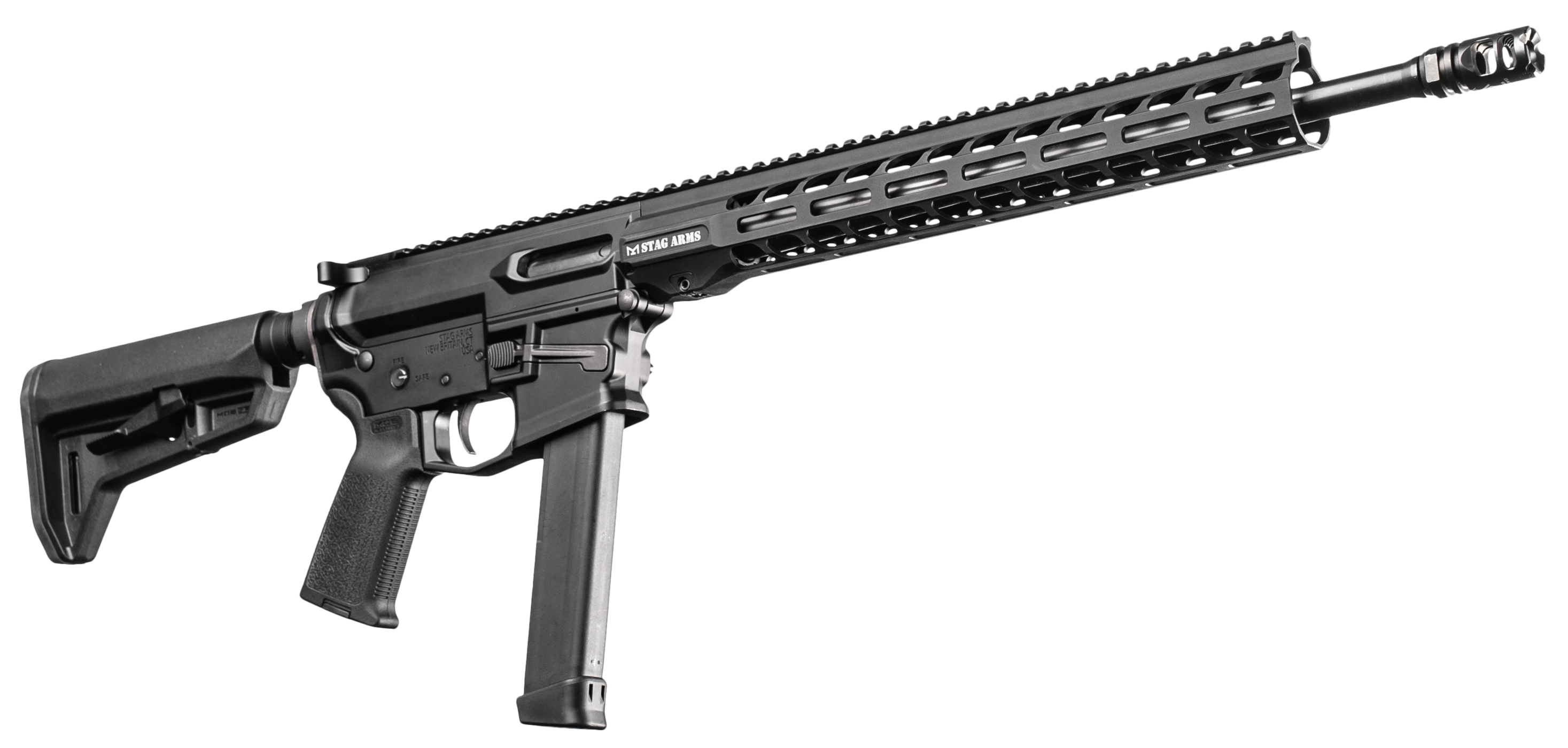 Available Now in 9mm
Coming Soon in .40 S&W | 10mm | .45 ACP
The Stag PXC Series is a Pistol Caliber AR Series that utilizes GLOCK® pistol magazines and features last round bolt hold open to offer a range of uses for the shooter. Each PXC lower features an ambi magazine release, integrated trigger guard and a flared magwell.
The last round bolt hold open was designed to work reliably with GLOCK® and GLOCK®-pattern pistol magazines. The ALL-NEW bolt mates with the barrel in a way that ensures the strength, safety, smooth feeding and reliability shooters demand from a pistol caliber carbine.
Sign Up For Availability Alerts
Know right when our next calibers will be available for our Pistol Caliber Carbines!