THE STAG ARMS HUNT GIVEAWAY
Congratulations to Greg from North Carolina!

He's the winner of the Stag Arms Hunt Giveaway partnered with Nexgen Outfitters!

Thank you all for entering, and stay tuned for the next giveaway...


GEAR UP WITH THE BEST OF THEM
What's in the Package?
If you are itching for hunting season to start, you're not alone. To scratch that itch, Stag Arms and Nexgen Outfitters have teamed up with some of the best names in the industry to put together the perfect hunting package for getting out there and harvesting your next elk, deer, hog or whatever trips your trigger.
Over $3,400 worth of goodies are up for grabs including:
Stag Arms "Stag 10 .308 In FDE (Right or Left handed)

Vortex PST Gen II 5-25X50mm Scope with EBR-4 MOA

Nexgen Outfittters Whitetail Caddy Pack (Realtree Edge or Timber)

KPM 8-11.5" Bipod with Hybrid Feet

Surelock Security Renegade Series 53" Waterproof Case

40rds of Hornady Precision Hunter .308 Win 178 Grn ELD-X

Professionally Zeroed at 200yds

Custom Dope Chart to 600 Yards
Contest ends 9/30/2020 at 11:59 Pacific time, available to US residents only, Stag Arms and Nexgen Outfitters reserve the right to substitute models appropriate to state and local laws. Winner will be chosen at random, and contacted by phone between 1:00-6:00pm MT Standard time on October 1, 2020. You must answer your call to win!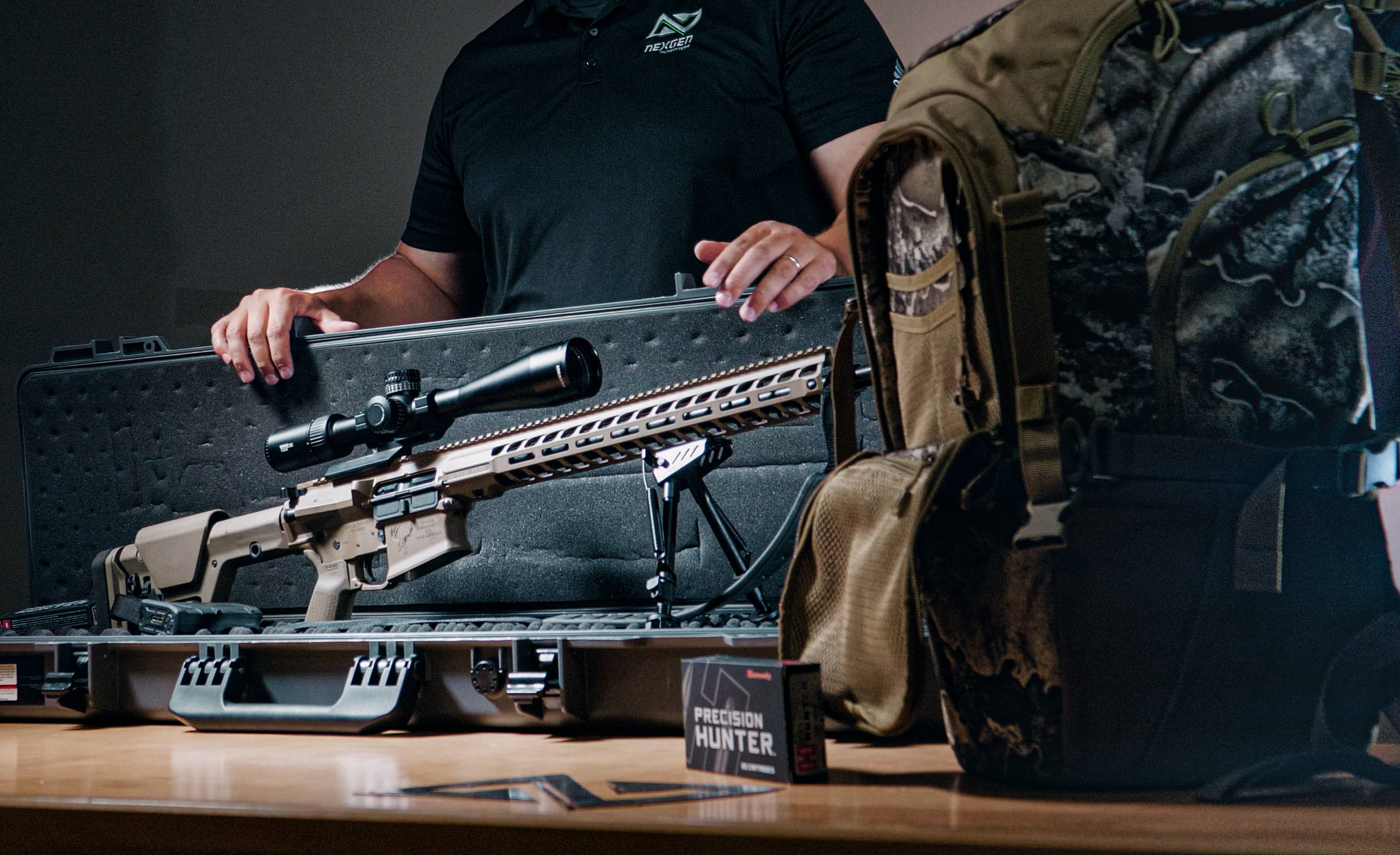 The centerpiece of our giveaway is a Stag 10 .308 in FDE specifically chosen by our friends at Nexgen Outfitters as what they would take into the field for their next American big game hunt.
Stag 10 .308 valued at $1,999.99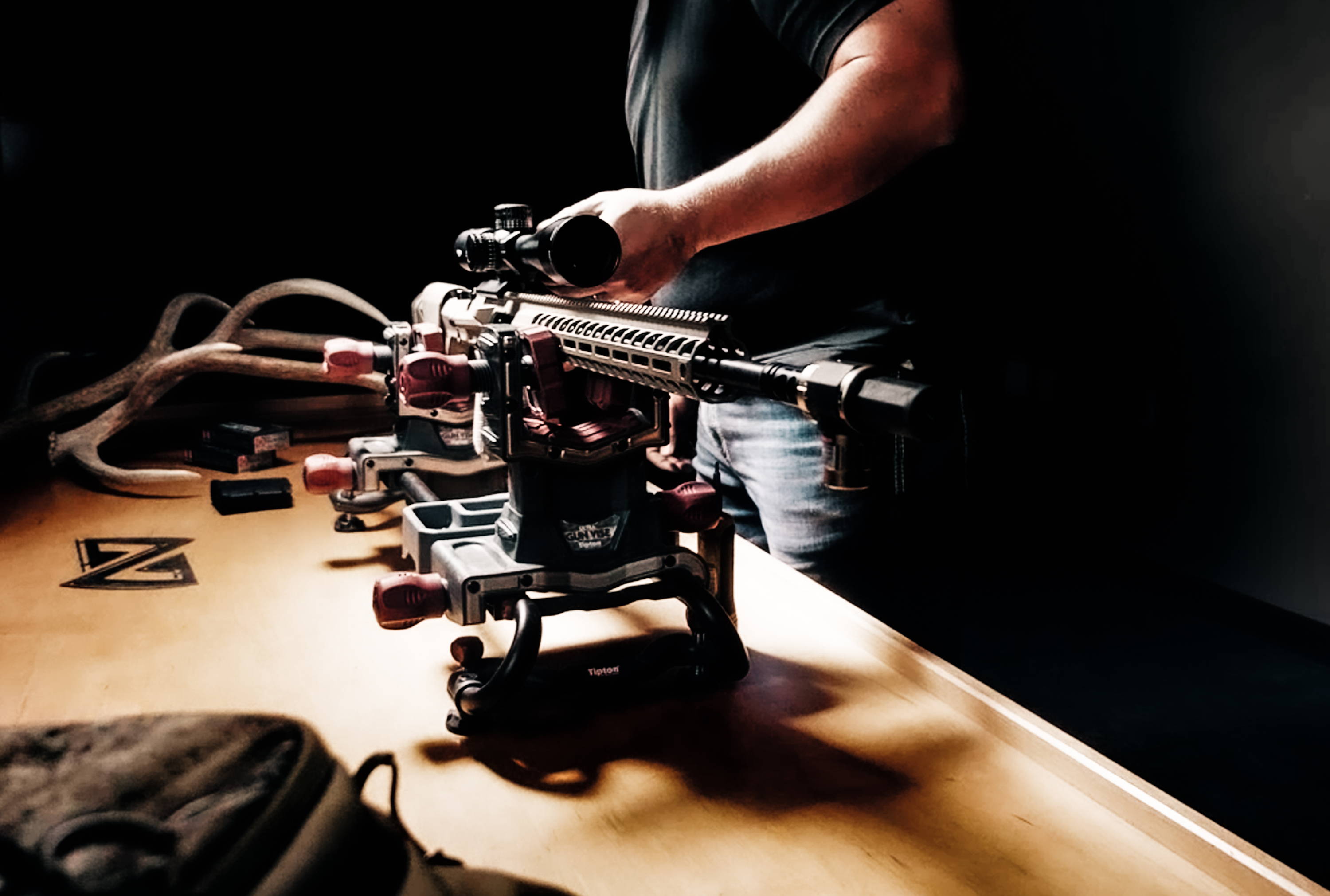 NEXGEN OUTFITTERS WHITETAIL CADDY PACK
The ideal pack for predator, varmint, and turkeuy hunters alike, this pack is outfitted with everything you need on the hunt.
18 Pockets and pouches

3 lbs. 15 oz. with a capacity of 1,950 Cu. In.

Durable tricot polyester with integrated MOLLE Loops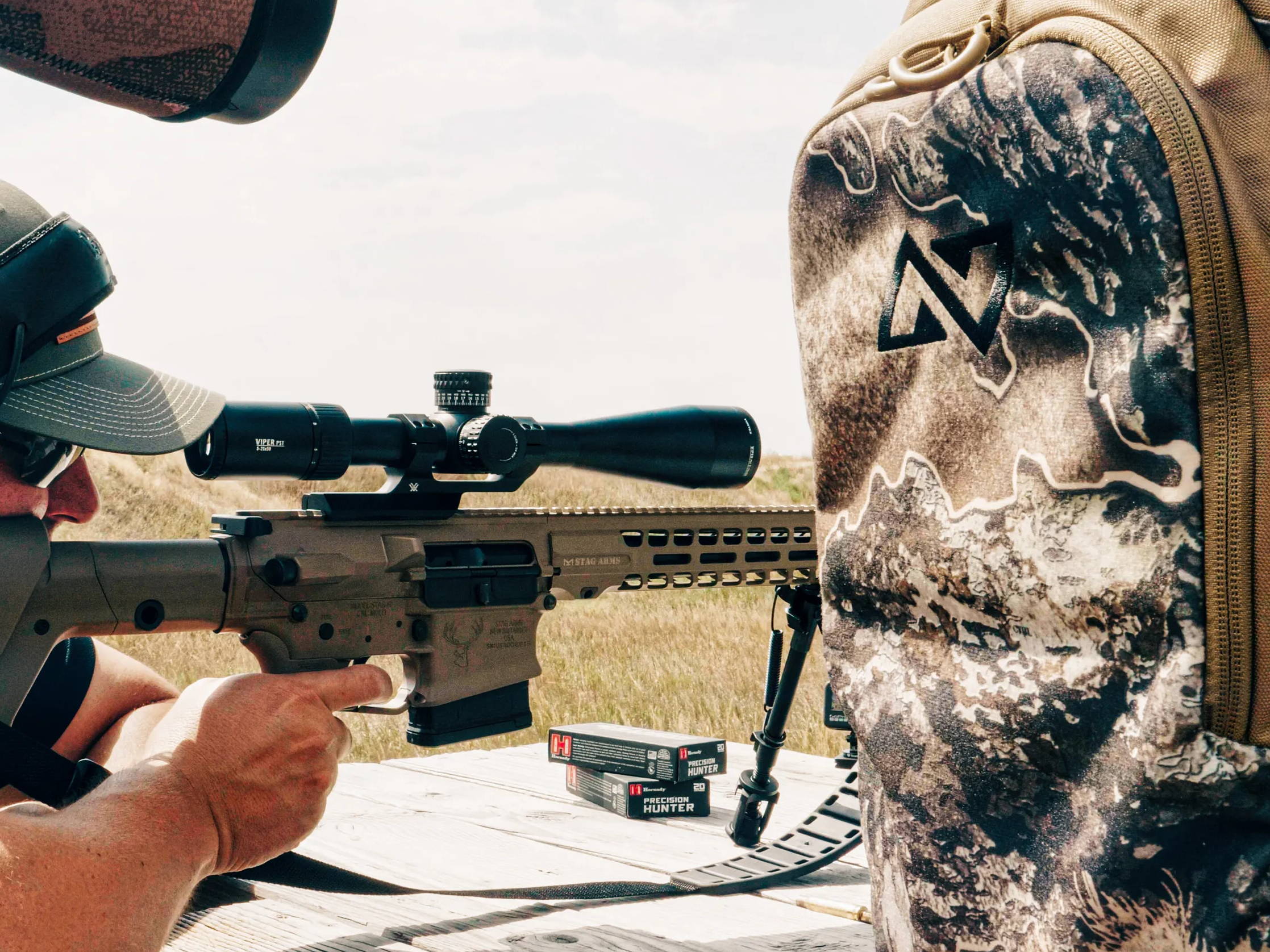 VIPER® PST™ GEN II
5-25X50
The winner will also receive the fantastic VIPER® PST™ GEN II 5-25X50 professionally zeroed with a custom DOPE by the experts at Nexgen Outfitters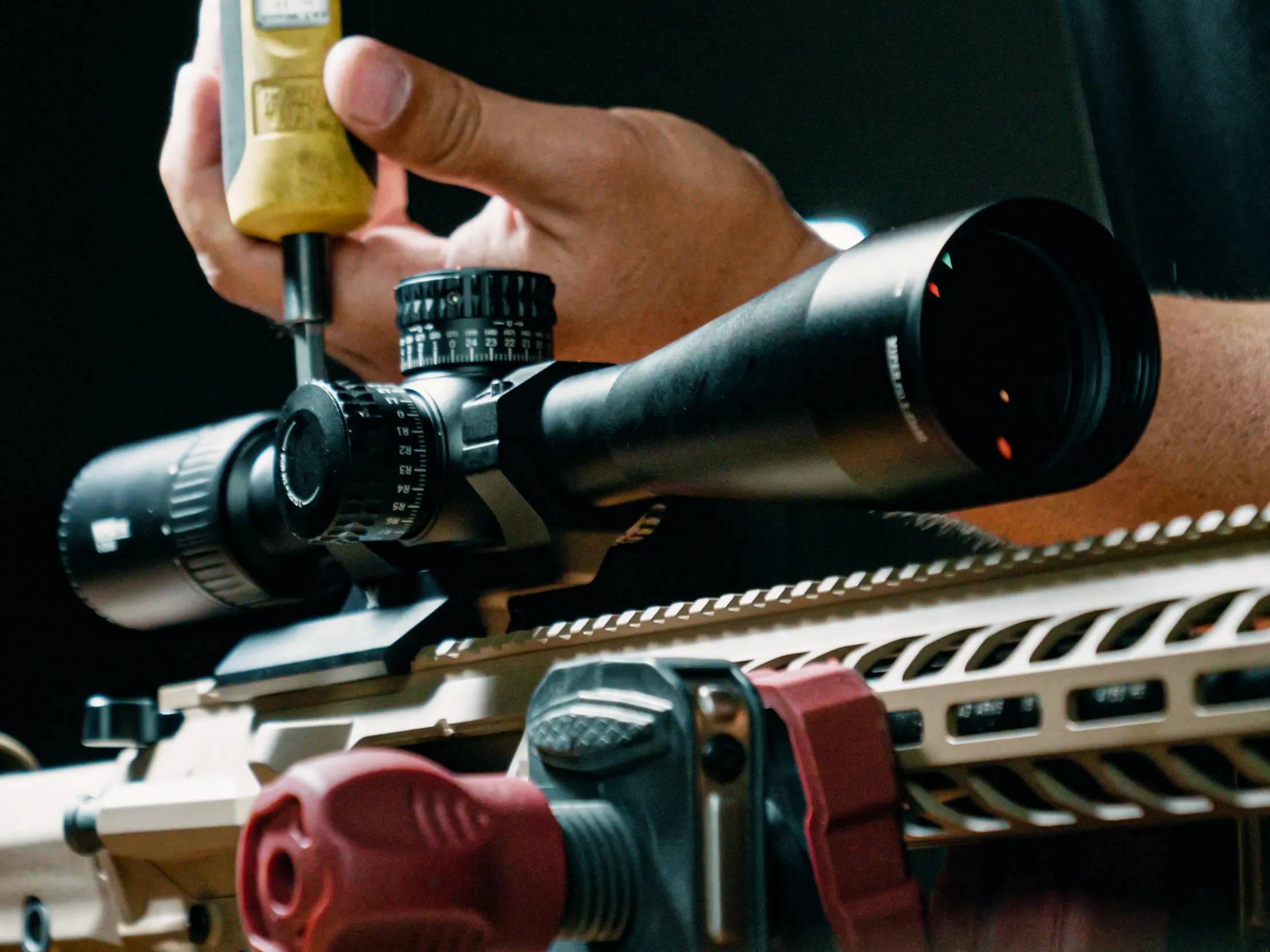 RENEGADE 53" SINGLE WATERPROOF CASE
Built to withstand the harshest elements, the Renegade 53" Single Waterproof Case is built tough, and ready for whatever adventure is on your list. It's the perfect companion for the Stag 10 .308!