What's in the Package?
For the month of June we have partnered up with our buddies at Leupold Optics. We are giving away one of our recently releases Stag 15 SPR QPQ 18 in 5.56 Rifle In FDE with Leupold's Mark 3HD 1.5-4x20 scope and a Warne Gen II 30mm Scope Mount.
Over $2000 value:
Stag 15 SPR QPQ 18 in 5.56 Rifle in FDE. Inspired by the legendary Mk 12 Special Purpose Rifle, Stag Arms set out to design a useful and versatile rifle that offers today's AR-15 enthusiast all the utility of the Mk 12 in a modern package. Much like the original Special Purpose Rifle was designed for greater effective range than an M4 Carbine, the Stag SPR was designed to offer greater effective range over our shorter carbine and pistol offerings in the lightweight AR-15 platform without stepping up to the larger Stag 10.

Leupold's Mark 3HD 1.5-4x20 30mm AR Ballistic optic with a Warne Gen II 30mm Scope Mount.

We started with a traditional 18" SPR profile barrel for reduced weight while maintaining rigidity and accuracy. Chambered in 5.56 NATO with a 1/7 twist rate and a rifle-length gas system, allows the shooter to use a wide variety of projectiles including the Mk 262 77gr Open Tip Match round originally developed for the SPR program. We include a Stag mil-spec, Magnetic Particle Inspected M16 bolt and carrier group that is Salt Bath Nitride (QPQ) treated for longevity and ease of cleaning. The extra long, free float Stag 16.5" Slimline handguard allows for increased accuracy, completely covers the low profile gas block and allows the user to customize their configuration to fit the mission with multiple M-Lok slots.

FDE with a Wyoming roll mark lower receiver (Winner may choose Right handed or Left handed)

Every complete rifle from Stag Arms comes with a Transferable Lifetime Warranty, an Infinite Shot Barrel Guarantee and a magazine.
Contest ends 6/30/2021 at 11:59 Pacific time, available to US residents only, Stag Arms & Leupold reserve the right to substitute models appropriate to state and local laws. Winner will be chosen at random, and contacted by phone between 1:00-6:00pm MT Standard time on the week of July 1, 2021. You must answer your call to win!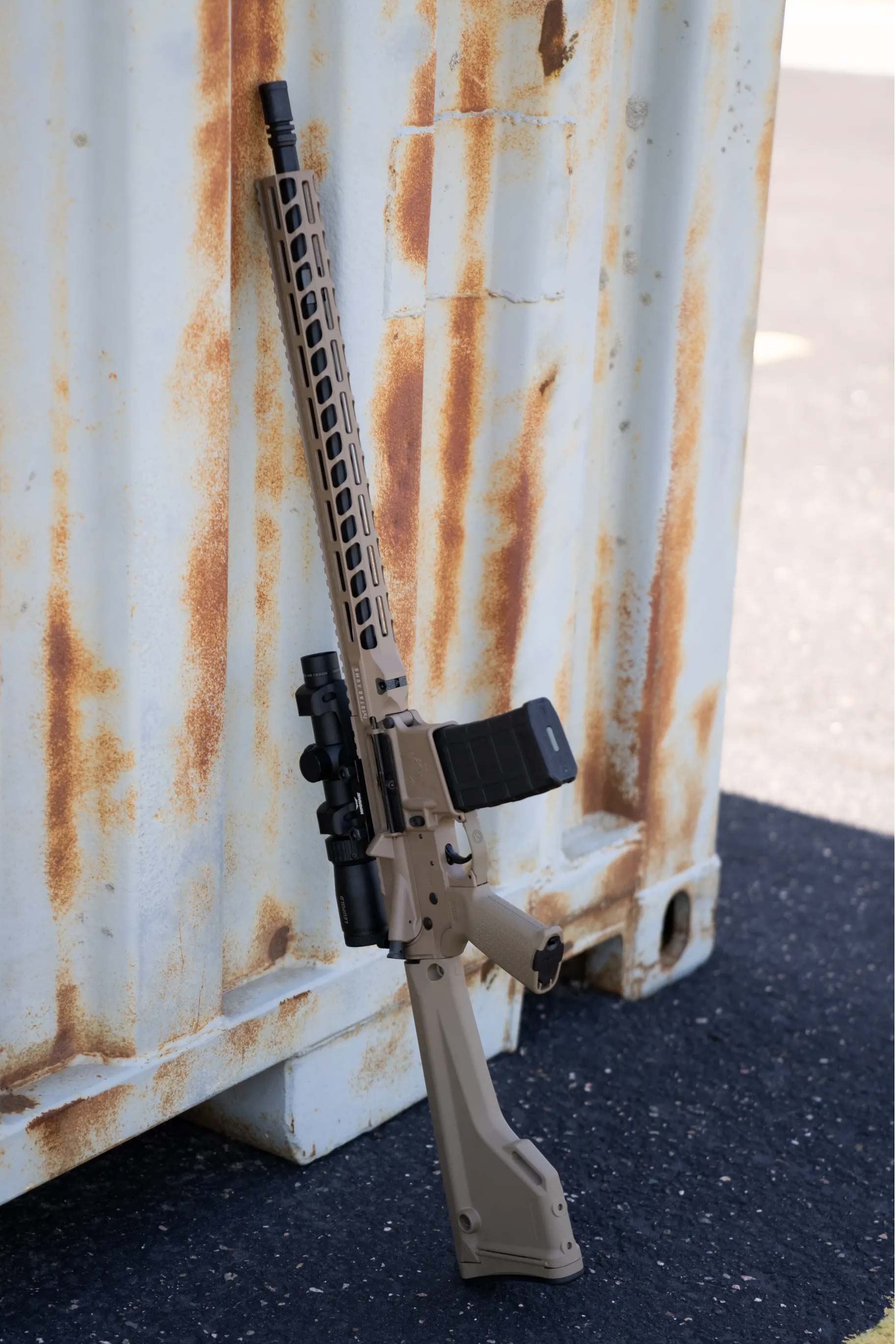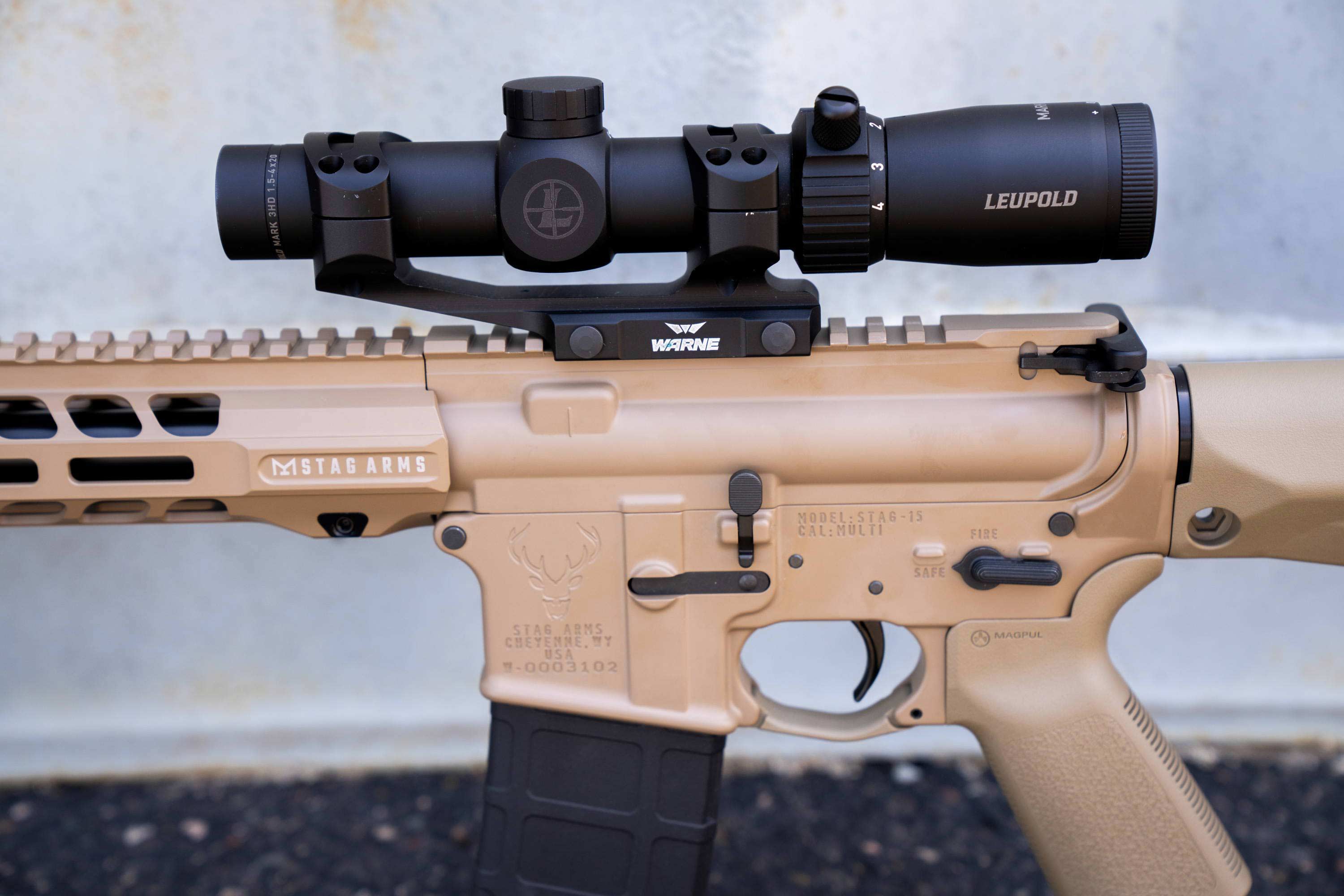 Fill out the form below to enter into the Stag Arms Rifle Giveaway!